Report: Ethan Jaiswal
Breakers victorious in top-of-table clash
Breakers were once again victorious in NBL 3 East to remain undefeated and improve to 8-0 on the season. They handed their opponents, league-leaders University of Hertfordshire their second loss of the season, the other of which also came at the hands of the Breakers.
A two-sided showcase saw the visiting Breakers once again reach triple-figures and hold their opponents to 72. Star guard Dante Langley put together another monsterous performance, leading the way with 40 points for the MK side.
MK Breakers vs Manchester Magic Tickets
Langley was once again unstoppable: one of D3's premier scorers is on a tear, this being his second 40 point outing for the season. Such a performance bodes well for the Breakers as they head into their biggest fixture to date this weekend with their leading scorer in a groove.
The Storm were led in scoring by Kavell Hawes, with 20 points. Hawes has been impressive in the 22/23 campaign thus far but ultimately the home side were unable to keep pace with the high-scoring Breakers, who scored over 20 in each quarter.
Weekend preview: Stage set for another enthralling weekend against NBL's best
The Breakers will now have their sights set on Sunday afternoon, when they will take on another NBL 1 side: the Manchester Magic in the Quarter-Finals of the National Cup, 12pm tip off on Sunday 18th December, Bletchley Leisure Centre.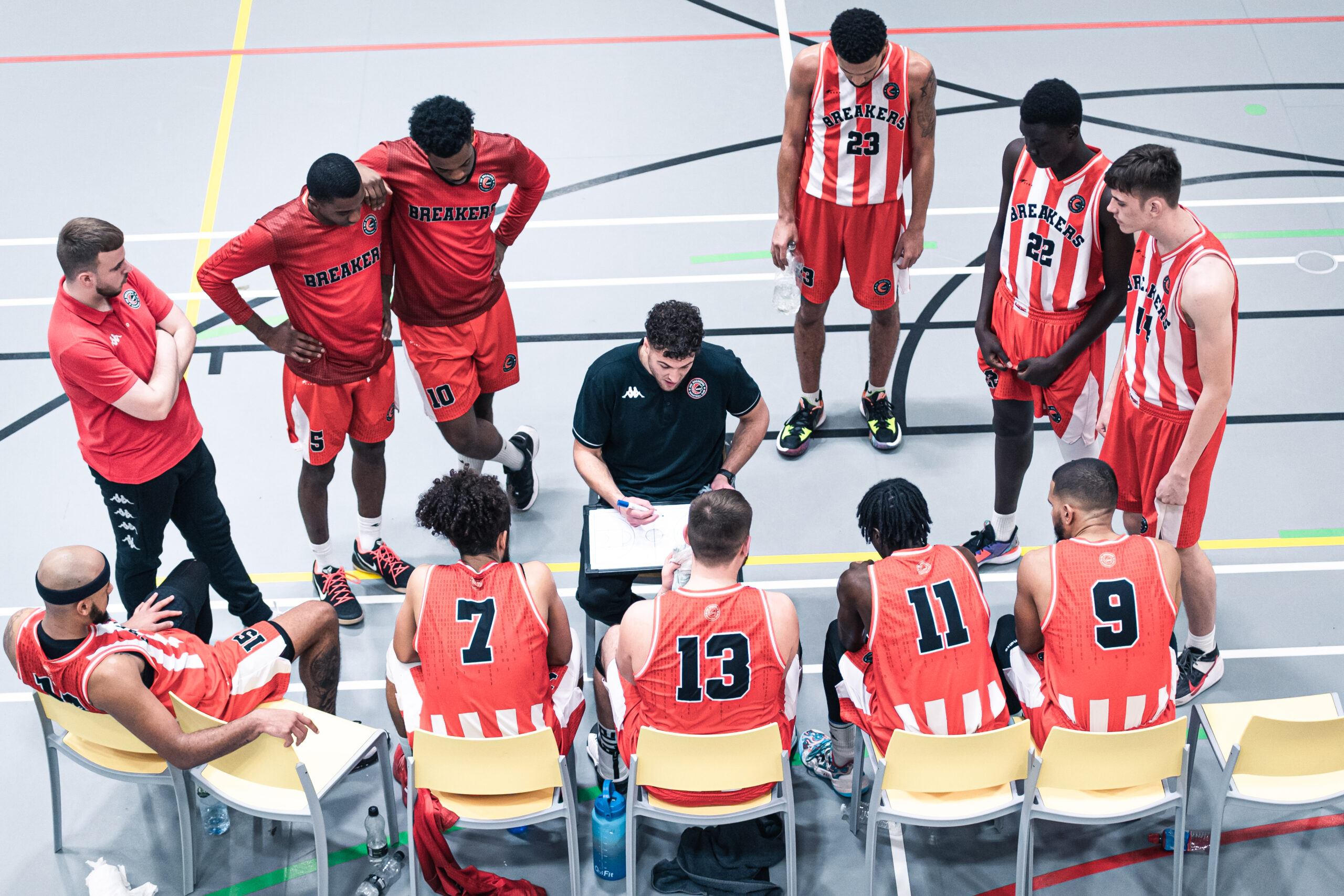 Established in 1997, the Magic have a rich history in the National Basketball League, accumulating a mass of league titles and play-off success throughout their existence: the most recent of which is a D2 league title and D2 playoff championship honours. However, this Magic side are travelling to MK with a 3-8 record in D1 and face the challenge of beating a burgeoning Breakers side who have felled two D1 giants in the last two rounds of the National Cup.
MK Breakers vs Manchester Magic Tickets
Leading the Magic in scoring this season is Andre Gayle, with 14 points per game in D1 play. He also leads the Manchester side in minutes played and rebounding. This will be a key matchup for the Breakers.
The Breakers return to Bletchley Leisure Centre after a thrilling game in Tyneside a fortnite ago, where late-game Blayne Freckleton heroics rewarded the Breakers with the opportunity to lock themselves in as one of the last 4 teams standing in the competition that begins with 75.
Once again Milton Keynes will be host to high-level, high-stakes basketball action with a number of stars on display in front of what looks to be another sell-out crowd. Coach Beddow's men have been electric all season: a team who plays a fast-paced brand of basketball, with elite shooting across all positions anchored by a strong defence that has held teams to as low as 54 points. The last few tickets to the game can be purchased here, it is bound to be yet another thrilling and potentially history-making day of basketball for the MK Breakers.
Jordan Spencer Interview
I spoke with Breakers captain Jordan Spencer to get his thoughts on the tie and the role the crowd will play in pushing the Breakers to victory.
EJ: After another cup game where you guys beat your second D1 side of the tournament, you've proven you are a formidable opponent regardless of division. What are your thoughts on your chances to go all the way to the final?
Spencer: We're taking it one game at a time, it's the senior team's first year of existence so its just great to be able to continue to make noise around the leagues and let everyone know about Breakers Basketball. We know we have the talent for this competition and we're just enjoying it while we're still in it.
EJ: How important will the crowd be for Sunday's game?
Spencer: Having a good crowd is huge, it's really been a game-changer for our home games this season. They bring a lot of energy and excitement, which is exactly what you want as a player. We're going to need them to be loud as ever on Sunday for such a big game.
EJ: What is the key matchup / keys to winning for the game?
Spencer: Defensively we have to lock-in on a couple guys. Gayle in particular is a dynamic scorer. They have quite a young team – I'm sure they'll be excited for the matchup. The keys for winning for us are getting out to a good start, setting the tone early and bringing the right energy we need to win.
You can purchase your tickets for Sunday's game here.